Math through Stories - Storytelling session
Math is an integral and important part of our lives. It helps us makes sense of the world, and develops logical, problem solving and decision-making skills that are useful at every stage of life. Yet "math phobia" or a dislike towards math is very common among children. Many of them grapple to learn the basic concepts, simply because of this aversion.
Stories have the power to change this attitude, early in life and make math fun and enjoyable. The "Math through Stories" session is one such meaningful and sincere effort.
Math through Stories
(Online Live session)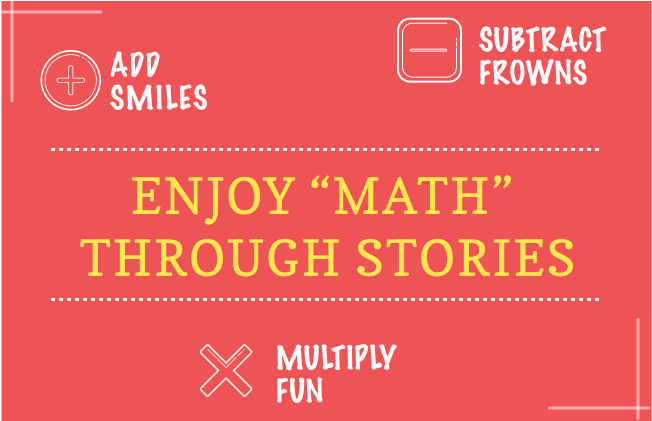 What does the session cover?

---
Warm up & sing along
Story 1
Math activity based on story 1
Story 2
Math activity based on story 2
Goodbye time
Material required:
Paper, pencil, eraser
Course Collaborator

---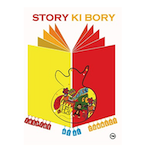 Story Ki Bory
Swati Kakodkar is the brain behind "Story ki Bory® ", a structured story time program conducted in an informal, spontaneous and interactive manner. Primarily designed to inspire children to cultivate and strengthen their liking for stories and books, spark imagination, improve language skills, and build confidence. A management professional, Swati has worked in the areas of Brand Building and Corporate Communication. A certified storyteller, she also holds a Diploma in Storytelling from Kathalaya Academy of Storytelling, affiliated to the University of Sweden and Scottish Storytelling Centre, Edinburgh, UK; University of Skovde, Sweden.
Frequently Asked Questions

---
1) How is this session delivered?
This session will be an online live session conducted over Zoom.
2) What is the ideal age group for this session?
This session is designed for kids in the age group 6-8 years. All stories and activities will be age appropriate.
3) What will be the medium of instruction?
All the content for this course is in English.
4) Can my child attend from my mobile device?
Yes, definitely, although we recommend children to use a desktop/laptop/tablet with a high-speed Internet connection.


---