Does your child find GK boring?
Do you think building general knowledge is important?
Is general knowledge all about rote learning?
For most people, GK is associated with rote learning of names, facts and answers. No wonder many children find it boring. But, will you believe it that building general knowledge can turn into a lot of fun? It can happen naturally when it is done through interesting stories, lesser-known facts, fun games and activities that ignite a child's curiosity.
Regular Classes
Trial Pack (2 Sessions)
---
15 Sessions
---
30 Sessions
---
New batches start every week
Contact +91-8792987937
International Students
Trial Pack (2 Sessions)
---
10 Sessions
---
New batches start every week
Batches available for US / UK / SG / AU / UAE Time zones
Let your child explore the fun side of general knowledge. This GK Camp is all about fun and the learning that just happens in the process.
Key Features

---
Highly Engaging Live Classes
Assignments and discussions that ignite curiosity
Quizzes for healthy competitive spirit
Buddy Coins for constant motivation
Small batch size for interaction & personal attention
Guidance and constructive feedback throughout
GK Camp - Learning Plan

---
Live Online Sessions
The live sessions are designed in an interesting and engaging way. GK Camp gives a glimpse of some historical monuments, festivals, dance forms, famous Indian personalities etc. Children learn through interesting stories, lesser-known facts and games. They also get subtle messages about family values. Moreover, each session is followed by an assignment that gets them even more curious to explore.
Online Activities
Access to gamified online activities to continue learning and enhance knowledge. While children have fun doing the online activities, they don't even realize that there is some learning happening through the fun activities.
Course Creator
---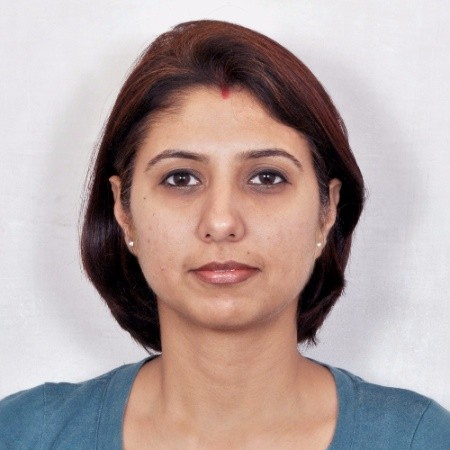 Surbhi Malhotra
Surbhi is highly energetic and is loved by children for her creative and fun ways to engage them. She has over 21 years of experience in learning and development sphere with a strong background in instructional design.
Frequently Asked Questions

---
1) Can I attend these sessions from my mobile device?
For GK Camp live classes, we recommend children to use a desktop/laptop computer with a high-speed Internet connection.
2) What is the batch size of GK Summer Camp?
For group sessions, we keep a small batch size between 4-6 students.
3) What will be the medium of instruction?
All our sessions are in English unless specified.
4) If my child misses one of the sessions, will you offer a repeat session?
We recommend not to miss any session as group activities cannot be performed for individual sessions.
Feedback from Earlier Participants
---
Neil just loves the sessions. He looks forward to it. He says that he wants to also join the next one that you would conduct. He is now a fan of Surbhi aunty. On the first day he was little hesitant but then his excitement was beyond bounds after the session.

Priti, Mother of Neil
Good amount of research done on the topics presented. Energetic, vibrant, well-balanced, thoroughly thought through content are the USP. Couple that with a dynamic entertainer like Surbhi, you are bound to hit gold. Very fortunate to have crossed path with Learn Buddy.

Anu Thomas, Parent of 11 yr old
The content presented as a story is very nice. Topics covered also are good.

The session was very informative and interesting. My child absolutely loved the material discussed in the class and group activities. He was more enthusiastic to complete the home work (which was a surprise considering how kids see homework given by teachers in school).

Mother of 9 yr old
Thanks a lot Surbhi..for bringing these kind of sessions to keep kids engaged. It's a pleasure to see kids gaining knowledge in a fun and interactive way!!

He is enjoying the camp, its just that he is getting to learn english communication and some things are new so it's difficult for him to catch at times. But, I sit with him and make him understand wherever he gets stuck. Also, the sessions you took were really interactive and knowledgeable and I hope he'll gain and retain good information.

Parent of 7 yr old


---